Table of Contents
1. Introduction, Features & Installation
2. User Management
3. Test Administration
4. Question Paper Creation and Upload
5. Test Solution by Candidate
6. Output and Result
7. Online Feedback System
8. Preferences & Settings
1. Introduction, Features & Installation
General Features
Addmen Computer Based Test System (CBT) is a generic platform which can be used to conduct any type of Test according to different exam patterns. It is not specific to any particular Test or Exam pattern and contains a superset of features involved in all such exams.

This is a Browser based software, the user interface of which can be run on any computer with the recently prevalent configurations, having any OS with common browsers, though Google Chrome is recommended.

It can be used for conducting test with following setups:

Web Based Online Exam: where the candidate attempts the test in internet browser on a windows computer at his home or Cyber café.

Online Exam on Android Smartphones and Tabs: where the candidate attempts the test in EduApp installed on his Android Tab/Smartphone.

Intranet Based Test in Lab/Class: where candidate attempts test in internet browser on a computer in the institute Lab connected to the server in the Lab through local intranet.

Offline Computer Based Exam using Android Device or Desktop interface: where the candidate temporarily connects his Computer/ Tab/ Smartphone at his home or Cyber café or Lab, to the Lab-server or internet-server, downloads the test on his device, solves the test offline, and later connects again through internet to upload.

The layout of the Test screen might differ from specific exam patterns but a superset of features is available and almost all major features are available. Choice of many different preset layouts are available for IBPS etc.

Computer Based Exam System is a module of Enhanced Campus Automation System.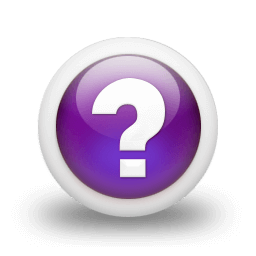 What Platform is required to Install the Testing Software?
It is developed in .NET. Windows platform is required with .NET framework IIS and SQL server.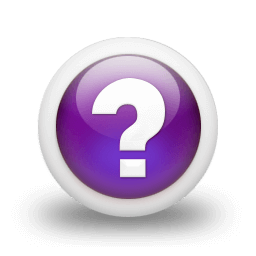 Will I be given the ".exe" file of the SW so that I can reinstall it in case of any emergency?
Yes if you have purchased the software license, you will have the setup. But since this is a browser based system, it is never as simple as just EXE. The entire setup involves several files and DLLs which form the complete package. This you can reinstall on your system after preparing your server.
Advanced Features
The system has the provision of integrated Feedback system which can be used for open surveys, questionnaires and also to take feedback for any particular test paper.

[Fig 1.1D]
Android App Interface for Smartphones and Tablets
online-learning-platform-system-requirements.htm

Eduapplet is an extension of the CBT System where the same tests defined in the test system can also be attempted on the android handheld devices like smartphones and tabs.

Tests can be displayed in 3 patterns-

Standard display like CBTs where questions are displayed one by one on screen.

OMR like display with printed MCQ testpaper and a virtual OMR Answer sheet on screen.

Quiz like display where same question is simultaneously displayed to all candidates for a short duration.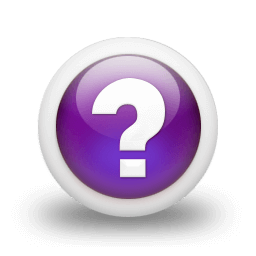 Online Exam and LMS test same credit purchase be used?
Yes they use the same credits. Actually app is an interface extension of the same onlinetest account only.
1.2 Introduction, Features & Installation >
Installation & Software Update
Let us access your system remotely. Install Ammyy Admin for better support. Watch the video below: 'how to download Ammyy Admin?' [Video 2.1A]
Use a fresh virus free Windows PC. Any Windows XP,7,8 (32/64 Bit) is OK.
login to your Online ECAS account where you will get setup file and updated EXE at the bottom.
Download Software Setup (Integrated Assessment Suite v16 Setup).
Unzip and run Integrated Assessment Suite v16 Setup file. During the setup, it will only ask for change in installation location. The default location of installation is C:\ADDMEN which can be changed if desired.
After installing the setup, ADDMEN folder is created at C:\ADDMEN or in the location you selected and required shortcuts are formed at the Desktop and Programs Menu.
In case the installation fails, kindly turn off Firewall, Anti-Virus and run the Setup again as Administrator by right clicking on the Setup file.
NOW THE SOFTWARE IS INSTALLED AND READY TO RUN. But it will need the license key to run. The license key is either provided in the form of a combination of USB dongle and PC registration. An unregistered USB dongle license can be used on any PC for a limited number of runs. This is a SoS provision. The license must be registered on a specific PC.
Attach the USB Lock sent to you on an active USB port on your machine. The lock is a plug and play device and needs no driver installation. The lock will not show up as a pen drive amongst other drives.
Run the Integrated Assessment Suite using the shortcut given on the desktop. The software will run and you will reach the main screen.
If you have not been provided the USB dongle then please inform the 32-digit Key prompted to you in the message when you try to run Integrated Assessment Suite. We shall activate your softkey so that you can run the software without USB dongle.
If the software installed with the setup is not working with your key, then please carefully read the messages given. The messages are explicit and guide you what to do.
If technical help is required, contact technical support team by raising Support Ticket from https://www.addmengroup.com/support.htm The updated contacts of the Technical Support Team are also provided on the same webpage.
Keep ready with good speed internet connection for troubleshooting/training via desktop sharing.
1.3 Introduction, Features & Installation >
Website Integration
To connect this Online Exam Software to your website, you can add a "Online Exam" link to your webpage. The link will open the software's Login Page in new window or inside a designated webpage on your website. This link is provided by us in email once you have purchased a license or a lease account.

Alternatively, the "Login Box" can be added directly to the webpage, using which the candidate can directly log into Online Exam System. To add login box, we provide a simple HTML code, which can be added to your webpage by your own web developer.

If you want to register students for Online Exam from your website, then add the Online Exam software's "Website Registration Interface" to your website. It is again provided as a simple HTML code that can be added to your webpage by your own web developer. [Fig 1.3A]

If you want the candidate to view the list of tests created inside the system and choose selective tests before they buy a test package, then the list of tests can be display on your website. This is also a simple ASPX code which can be added to the webpage by your web developer.

[Fig 1.3B]
| | |
| --- | --- |
| 1.3A | 1.3B |
1.4 Introduction, Features & Installation >
Branding & White Labelling
1.5
Introduction, Features & Installation >
Payment Gateway
1.6 Introduction, Features & Installation >
Online Services Performance & Load Handling Capabilities
2. User Management
2.1 User Management >
Administrative Control (Accounts & Users)
2.2 User Management >
Backend Registration by Administrator
2.3 User Management >
Online Registration by Candidate (self)
2.4 User Management >
Demo Test & Demo Registration
2.6 User Management >
Test Allocation to Candidate
2.7 User Management >
Notifications to Candidates
2.8 User Management >
Import users using Excel
2.9 User Management >
Upload Documents
3. Test Administration
3.1 Test Administration >
Test Definition
3.2
Test Administration >
Test Schedule and Duration
| | |
| --- | --- |
| 3.2A | 3.2B |
3.3 Test Administration >
Question Grouping & Sections
3.4 Test Administration >
Question Order & Shuffling
3.5 Test Administration >
Marking Schemes
4. Question Bank or Question Paper Creation & Upload
4.1 Question Paper Creation and Upload >
Question Bank or Question Paper Creation
4.2 Question Paper Creation and Upload >
Question Paper Content
4.3 Question Paper Creation and Upload >
Word File Input Format
5. Test Solution by Candidate
5.1 Test Solution by Candidate >
Candidate Dashboard
5.2 Test Solution by Candidate >
Test Solution Interface
6. Output and Result
6.1 Output and Result >
Result Display (Incorrect Questions, Solution)
6.2 Output and Result >
Graphical and Analytical Reports
7. Feedback & Survey Questionnaires & Interface, Process And Outputs
7.1 Online Feedback System >
Online Feedback System Overview
7.2 Online Feedback System >
Creating a Feedback Questionnaire
8 Preferences & Settings
How to apply Settings, Preferences and User Permissions ?
8.1 Preferences & Settings
How to Install CBT on your own server
9.1 How to upload Videos for e-Learning?
9.2 How to upload Logo?
9.3 How to upload Advertisement?
9.4 How to allocate App PINS to users?
9.5 Note on exporting the Data for Third Party Software
9.6 Introduction to E-Learning
10. Roll No. System