E-Learning Management Solution Overview
An institute that has entered into the world of Online Education system needs a practical and integrated online learning solution that caters for all online learning needs of a digital classroom as well as organisational needs for business development through management of Online Admissions and fee collection.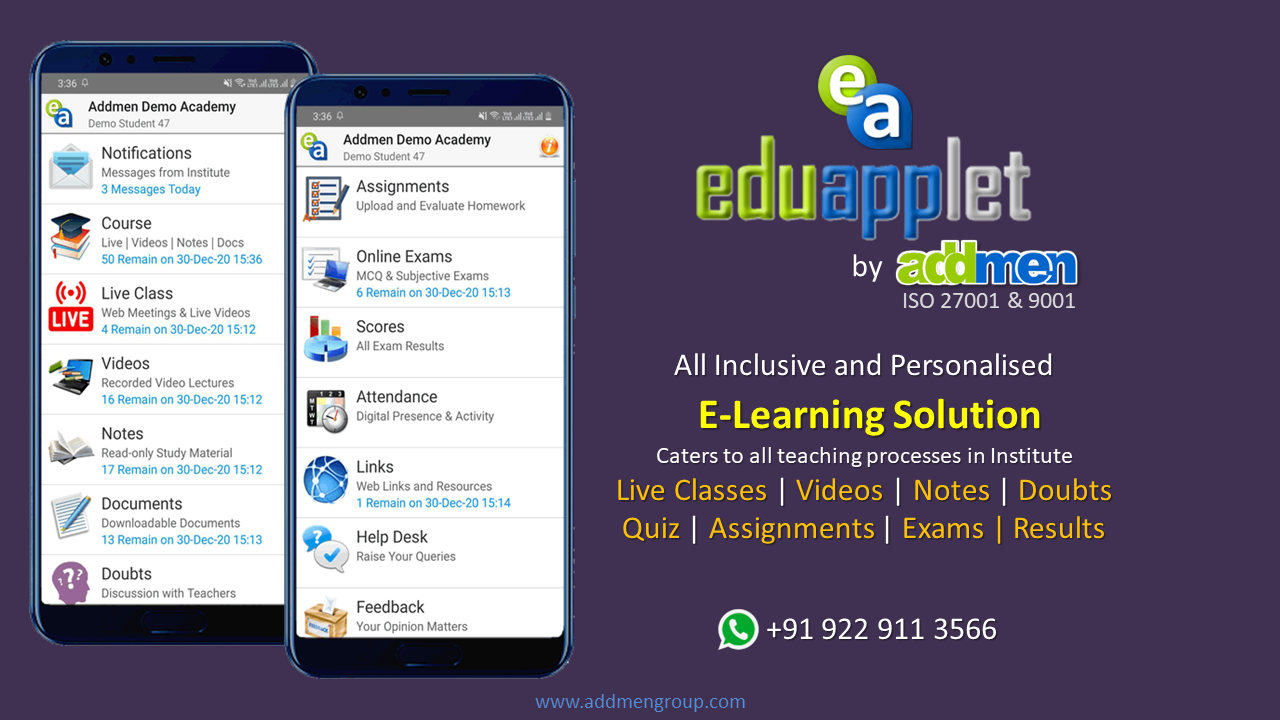 The Addmen E-Learning Management Solution is a Concise and Comprehensive Distance Learning Solution which caters to all teaching processes in Institute. It offers an integrated solution for most needs of a Digital Classroom System, that includes:
Virtual class and Interactive training modules like zoom interactive and Live or Recorded Video Lectures complemented with Live chat and Quiz as well as Doubts clearance facility;
Copy secure Study material and Notes, loads of Downloadable documents that include syllabus, class time-tables, exam schedules etc.;
Assessment and Evaluation modules like Homework, Assignments, Exams and Results;
Business Development modules like Online Admissions, Guest User Registration and Lead Generation, Online Sales of Courses and fee collection through payment gateway;
All these features are accessible from single dashboard.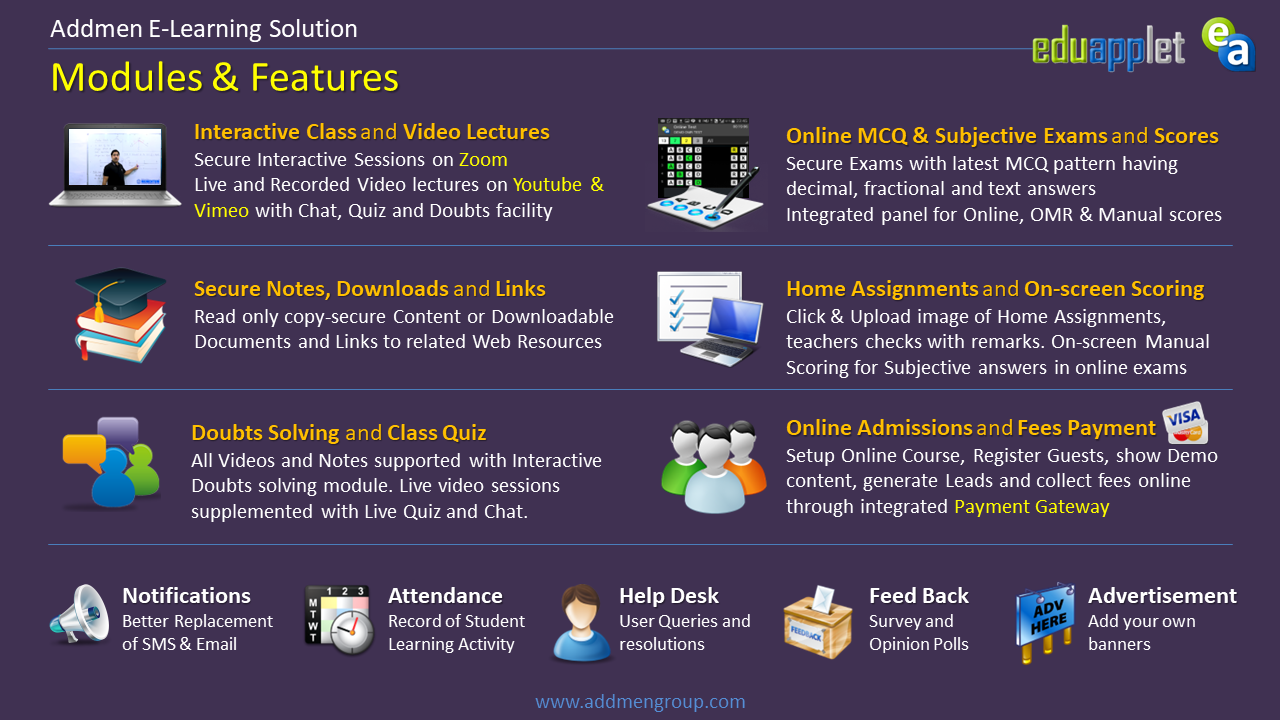 This learning management system platform is complemented with an integrated Online Exam system integrated Online Exam results, having elaborate functionality for secure online exams.
The Addmen lms learning management system platform can be considered as one of the top learning management systems because it also provisions for online course management and online admission and selling of online course packages.