Online Exams on Mobile APP
Online Exams on Mobile App could be the most beneficial feature providing excellent academic advantage to the registered members of institute.
Now Online Exams or Computer Based Tests are not limited to computer screen. Besides the Exam interface on Computers Browsers, Addmen Online Exam software also has an App based interface which can be used good for Online exams. The candidate can download the tests to their device before attempting to solve them. This removes dependency on internet connectivity as the connection is required only during downloading and uploading and not during entire duration of the test.
Availability of Smart phones is much more than availability of personal laptops and computers. With the Addmen e-learning App, the students can attempt Online Exams created by their institute on their android devices. The system is very similar to the test on computer screen, but is more efficient because more students can take part without need of much infrastructure.
Eduapplet, thus maximizes the popularity of your test by increasing the candidate participation. EduApplet interface offers to serve the candidates with Exam Schedules, Alerts and Notifications at Zero Cost, Instant Graphical Results and much more.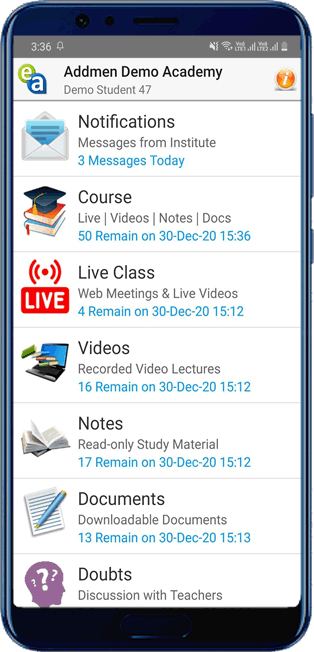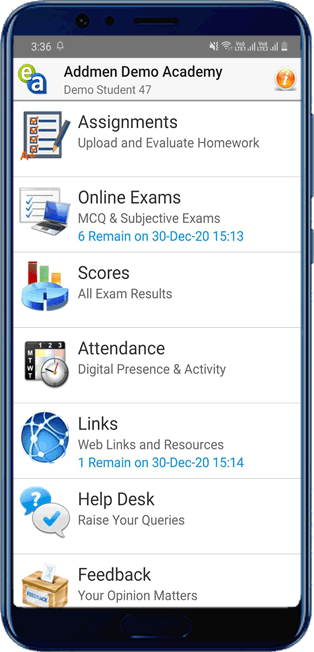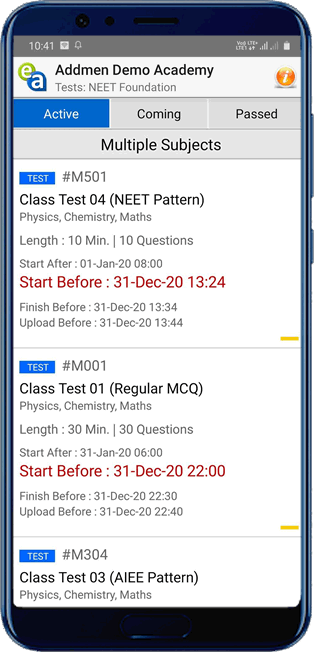 Learning Management System Modules