Gather Online Feedback and Surveys using Learning Management Systems in Higher Education

Use of Learning management systems in higher education is not just limited to dissemination of online training and smart digital classroom. With growing use of digital technologies in classroom, it has become more achievable to collect feedback and responses from the student consumers about the quality of education delivered.
Also as the physical classroom is giving way to the digital classroom and online education is becoming more ambient, so is it resulting in loosing one to one touch between student and teacher. Thus it is seemingly becoming more and more important to implement responsive mechanism in that helps gather information and ensure student participation in enriching the quality of online learning through distance education.
With Eduapplet, Addmen's Online learning management system App, an institute can reach out and stay connected all time to all its student. And so it is now very convenient to get quick feedbacks and opinion polls without planning any special event.
Now there is no need of OMR sheets. No need of Computer labs for taking online feedbacks. With the increased flexibility, reach and ease of operation you can quickly take surveys on anything and everything. Many ready to use feedback questionnaires like: Faculty Feedback, Institute Feedback, Hostel & Campus Feedback, Training Program Feedback etc. are already available on the learning management platform.
A user can submit a feedback only once. More Feedback Questionnaires can be added by the organization.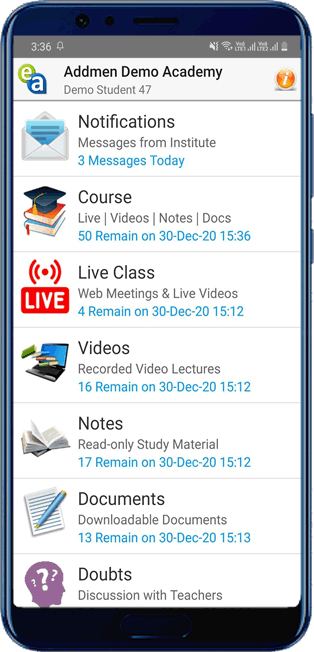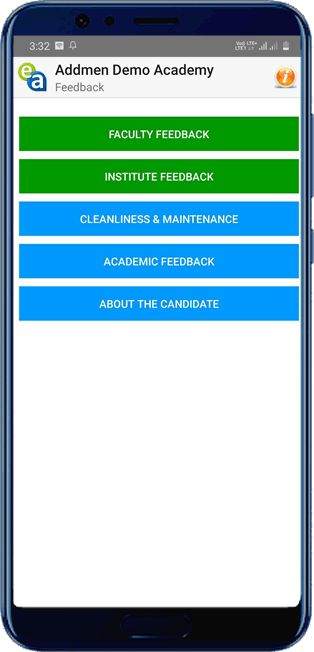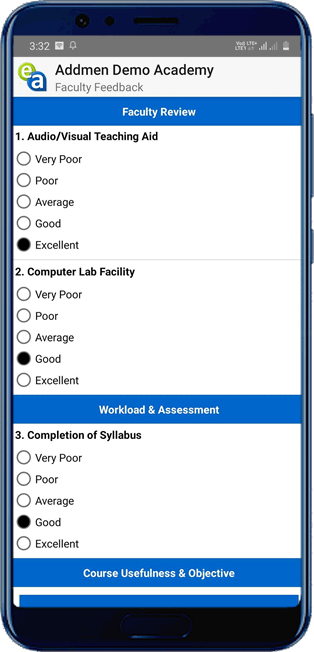 Learning Management System Modules