Online Learning Platforms for Students
The Institute can make available its eBooks, Notes and Study Material on the LMS Platform. Needless to say that the content is all copy secure. There are various modes in which the notes can be made available. Mostly the institutes prefer to provide the content as copy secure read only notes. But it is also possible to provide downloadable files and links to webs resources.
The content available as read-only notes can neither be downloaded, nor copied. Screen shot is disabled as well.
It is possible to define the schedule and control time duration for which the notes will be visible. As soon as a vewer views a study note, his attendance for that content is recorded. If a user views a document multiple times, his entire attendance activity is recorded everytime.
Each item provided as a study note has the provision to raise doubts anytime while reading the notes.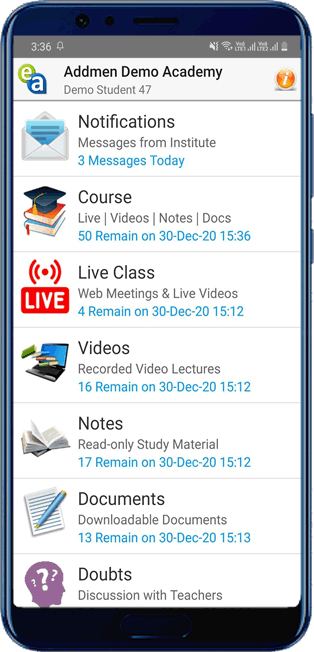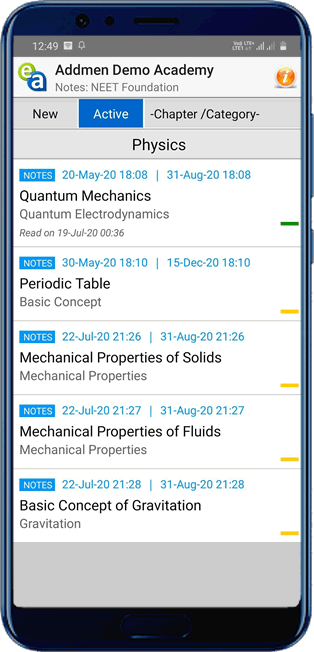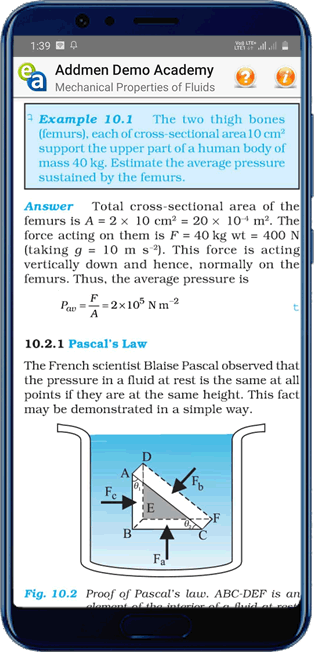 Learning Management System Modules