Addmen Distance Learning APP Administration Interface and Process
Single Integrated Administration Platform
Addmen's Integrated Assessment Suite is one platform from where you can administer all activities related to e-Learning and Assessment.
All the Administration of the entire e-learning system is done from a single Utility called the Integrated Assessment Suite which is not only used for the setup and administration of e-learning content and courses, but also for the setup and administration of Online Exam and Assessment Features.
Interface for Online Course Content and Exam Setup
E-Learning and Virtual class modules like Live and Recorded Video Lectures along with Chat, Quiz and Doubt solving features can be administered from IAS Virtual class Management Software.
Module Related to Assessment that include Online Question Bank, OMR and Online Exam Definition and even e-Scoring for on-screen manually scored exams are all administered from Integrated Assessment Suite, the virtual classroom management software.
The course planning feature allows to define course packages containing e-learning content in specified order and specify price for same. The same course allocation module also allows the administrator to do specific allocation of online course learning material to specific students.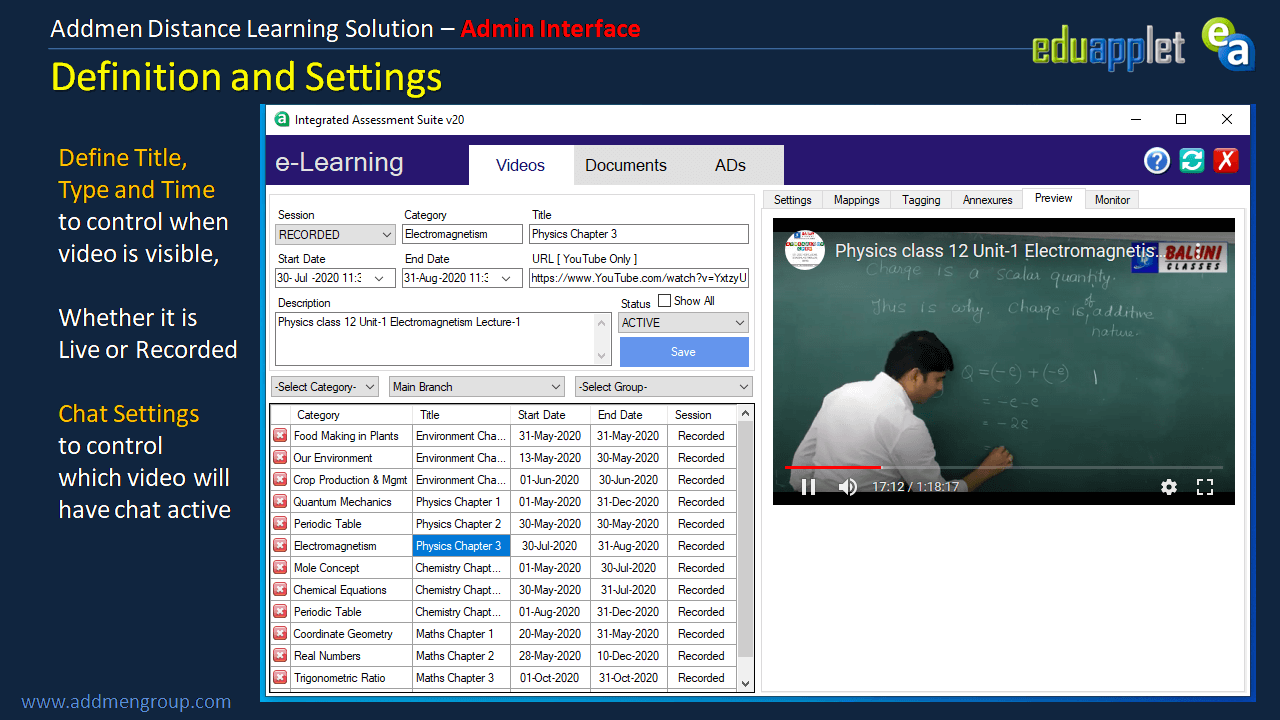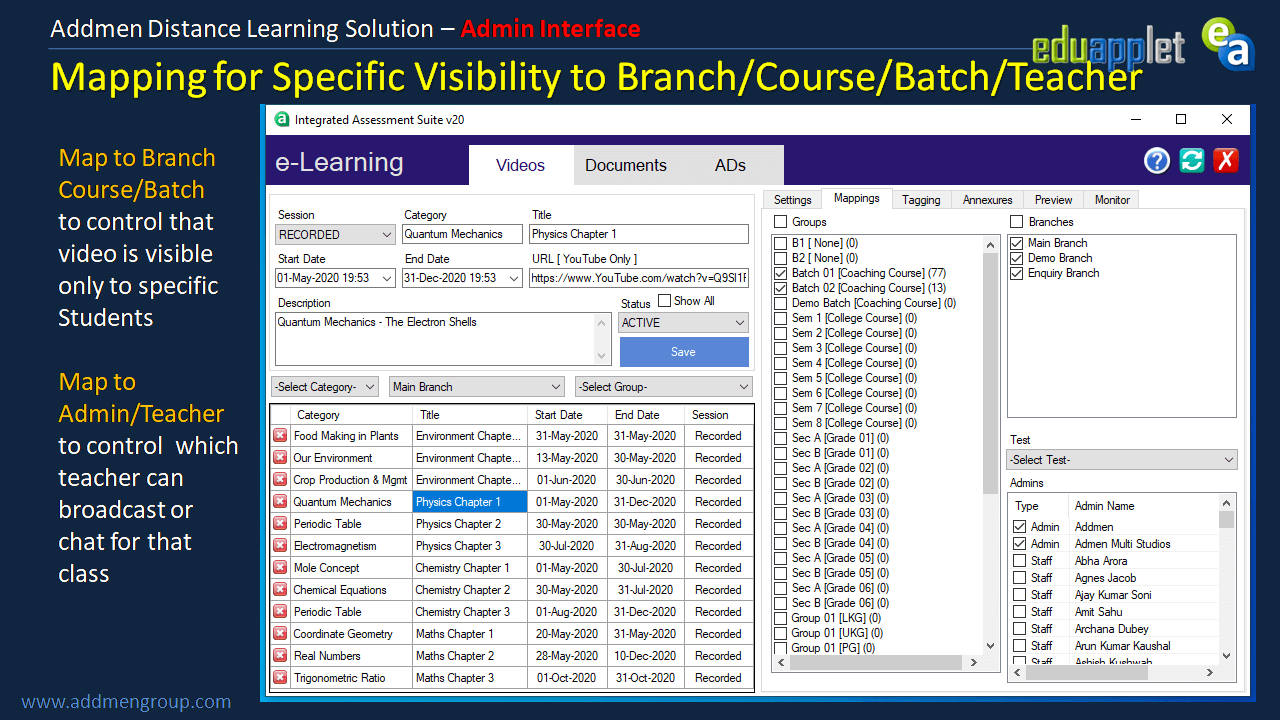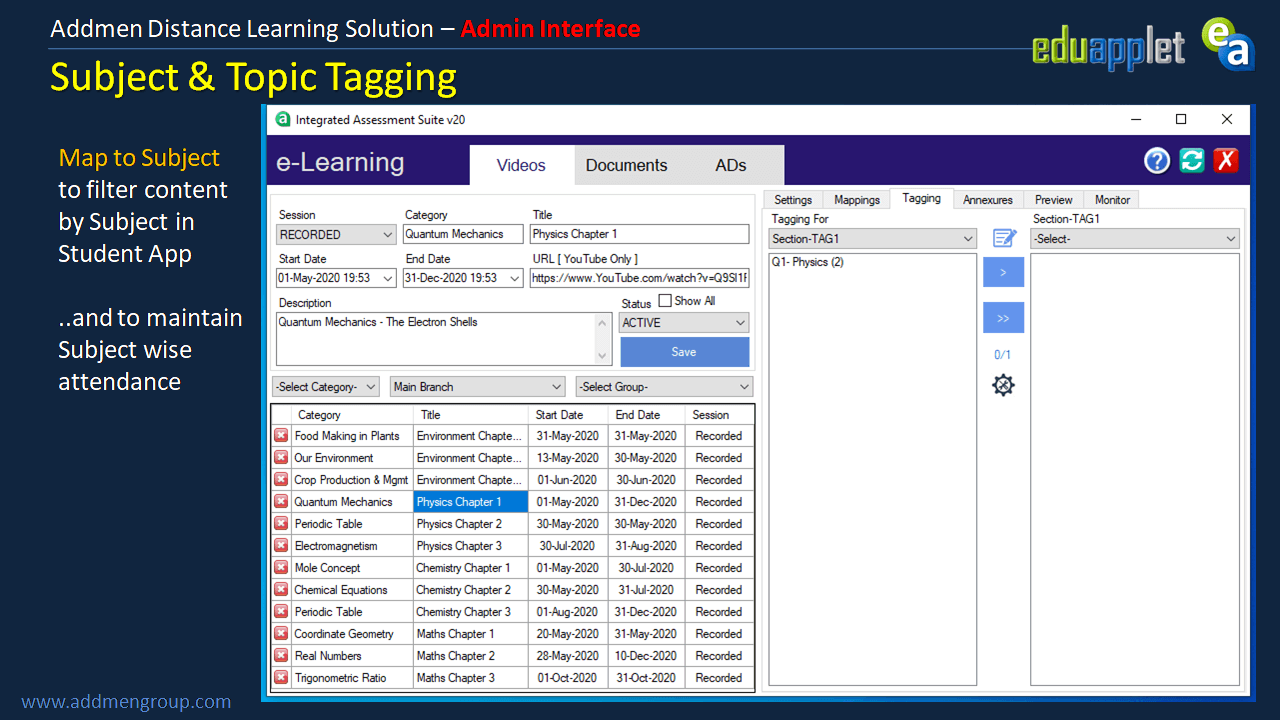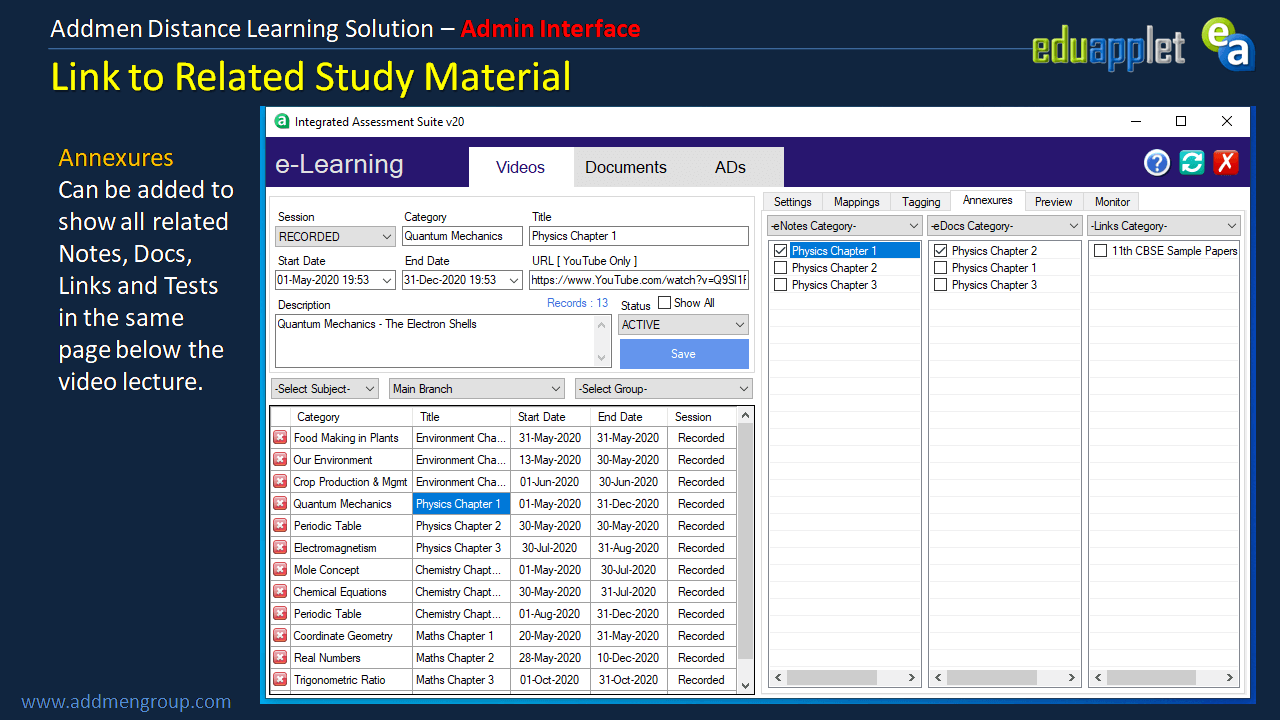 Interface for Student Attendance and Interaction
Teachers can chat with their students during live class, post quiz questions and see response analytics all from their dashboard in Administration Software.
The administrator can see various types of reports of Virtual Class Attendance and active participation of students. There are also reports available on the use of online content by a single candidate or group of candidates. All such reports are available from the administrative interface.
In the User Management Section it is possible to register students and perform various types of searches and listing for various purposes. Messages and Notifications feature allows to define message templates and send standard or custom messages and notifications to individual user or group of users either automated or at will of the administrator.