Introduction to Addmen Integrated Assessment Solution for Scoring the SAT & ACT tests
PSAT 2016 has 3 OMR sheets constituting to one Answer Sheet.
The first sheet has 1 to 47 questions from the reading test Section. and Section 2 has 1 to 44 questions for the Writing and Language test.
PSAT OMR Sheet 1 Template
The second OMR Sheet has 1 to17 and 1 to 31 questions for the Maths Non-Calculator and Calculator sections respectively.
PSAT OMR Sheet 2 Template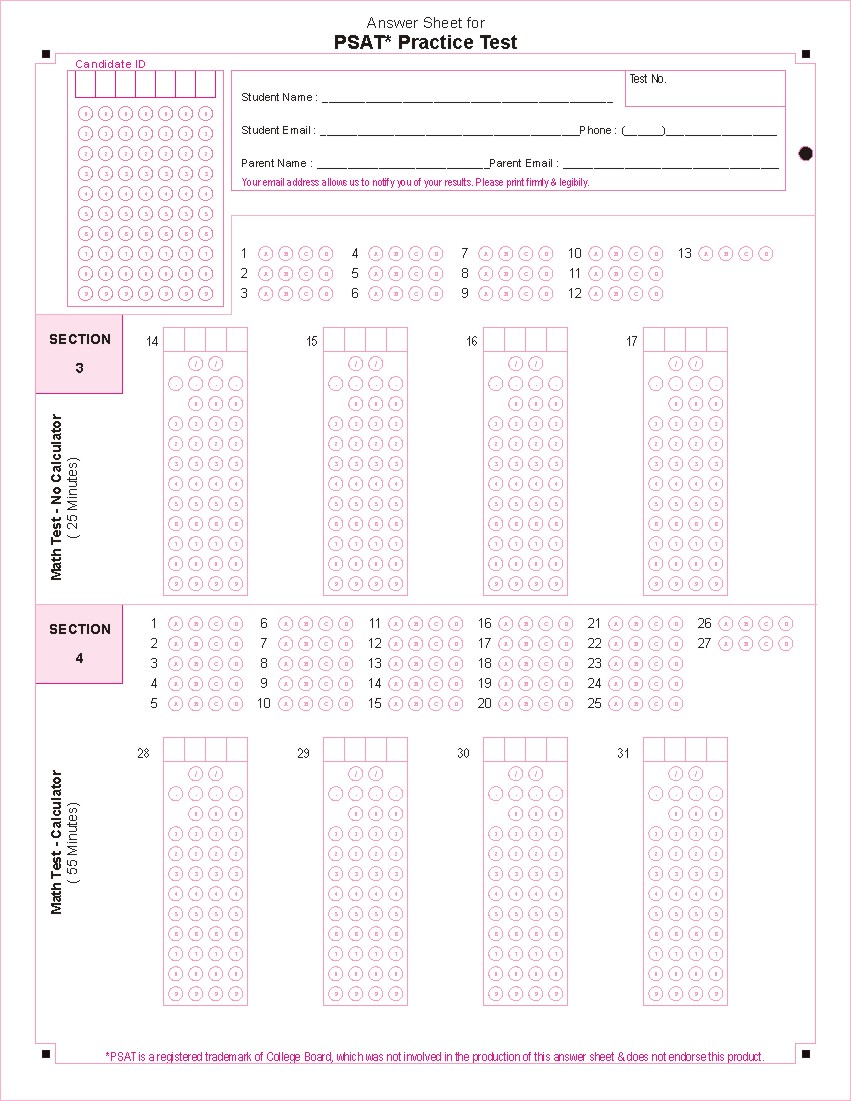 The Third sheet is only for essay scoring, which is not filled by the candidate but buy the examiner.
PSAT OMR Sheet 3 Template