OMR Registration Form
OMR Registration forms are brief, for the purpose of submission of few fields of basic information, where it's supposed to be limited interaction between the candidate and the organization.
OMR Registration Forms are mostly used in case of Membership Programs or Scholarship Exams conducted by private organizations.
OMR Application Forms and OMR Admission Forms are a more advanced, detailed stage of OMR registration forms.
Mostly it is difficult to clearly distinguish between OMR Registration Form, OMR Application Form and OMR Admission Form Designs
OMR Registration Form Samples for Educational Institutes
(Click image to Download Free OMR Registration Form PDF)
OMR Registration Formtitle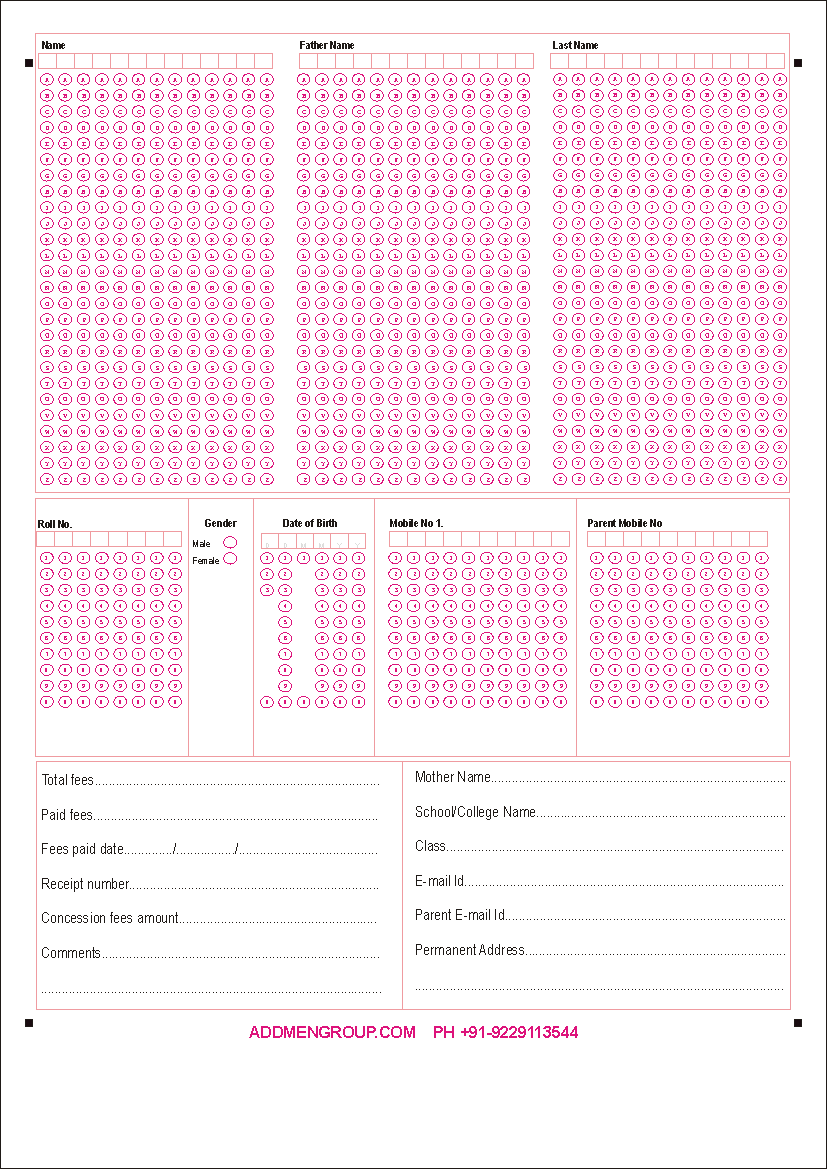 Omr Admission Form Design University (front)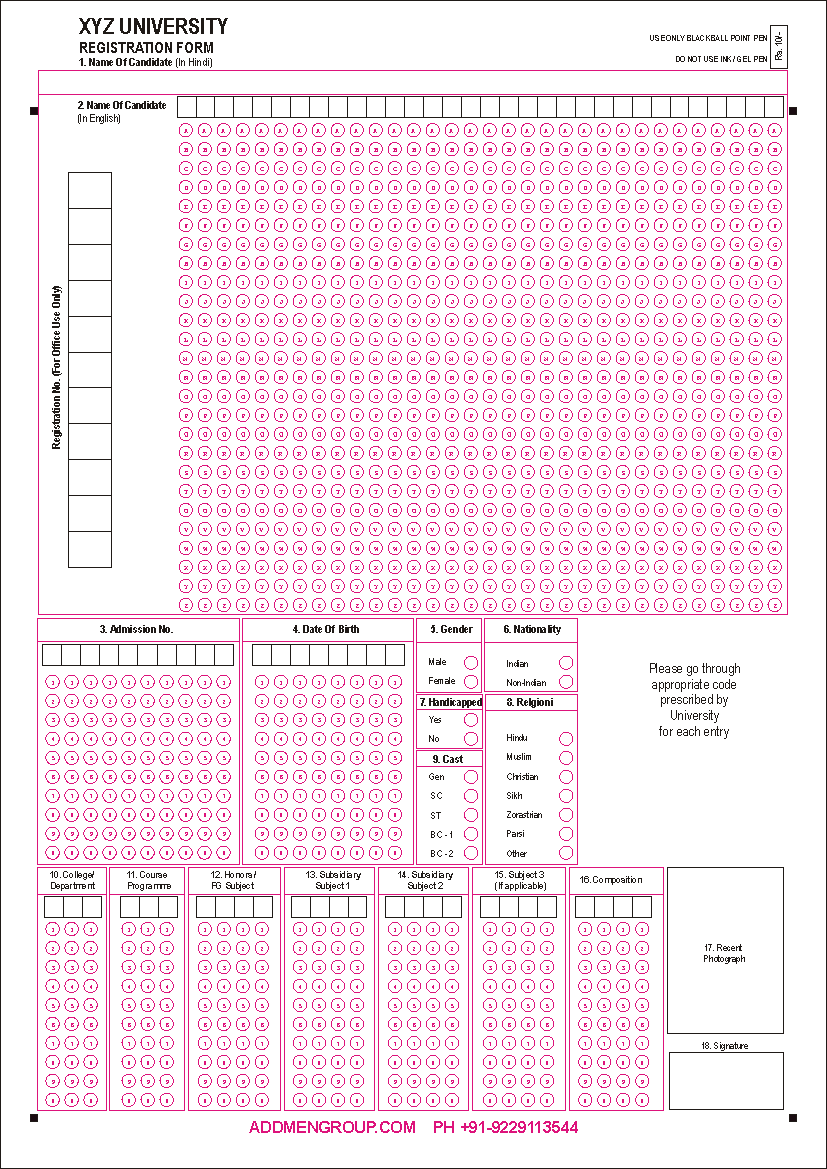 Omr Admission Form Design University (back)
Related Links: