OMR Ballot Paper is voting sheet in OMR Format used for Organisational Elections
OMR voting sheets or OMR ballot paper can be folded, crushed but still can be read accurately. The process is a better alternative to the electronic voting system because a special electronic voting device is required, which is available only by the government and used for major elections. In the electronic voting system, there is no hard copy evidence or documentation of the actual voting so the reliability of the counts is always a question.
The OMR election sheet or OMR ballot paper bears the names of the candidates against which a blank area for stamping is provided. This is exactly similar to conventional OMR, process so no extra training of the voter or the polling booth manager is required. Once the voting is done the ballot paper can be folded and dropped into the drop box. On collection the voting sheets are scanned and read quickly by the system. The only time required is of OMR scanning because OMR reading is done extremely fast.
Voting can be done for multiple candidates in the same sheet, for example as required in general body elections, multiple post options can be provided on the same OMR sheet.
The advantage of this process is that despite being simple it is able to provide quick and elaborate results like votes per candidate, top listed candidates, votes for combination of candidates etc.
The results of voting conducted at several locations can be quickly merged at the head office location using the Server version of the Addmen OMR Reader Software to announce the results centrally or on the website.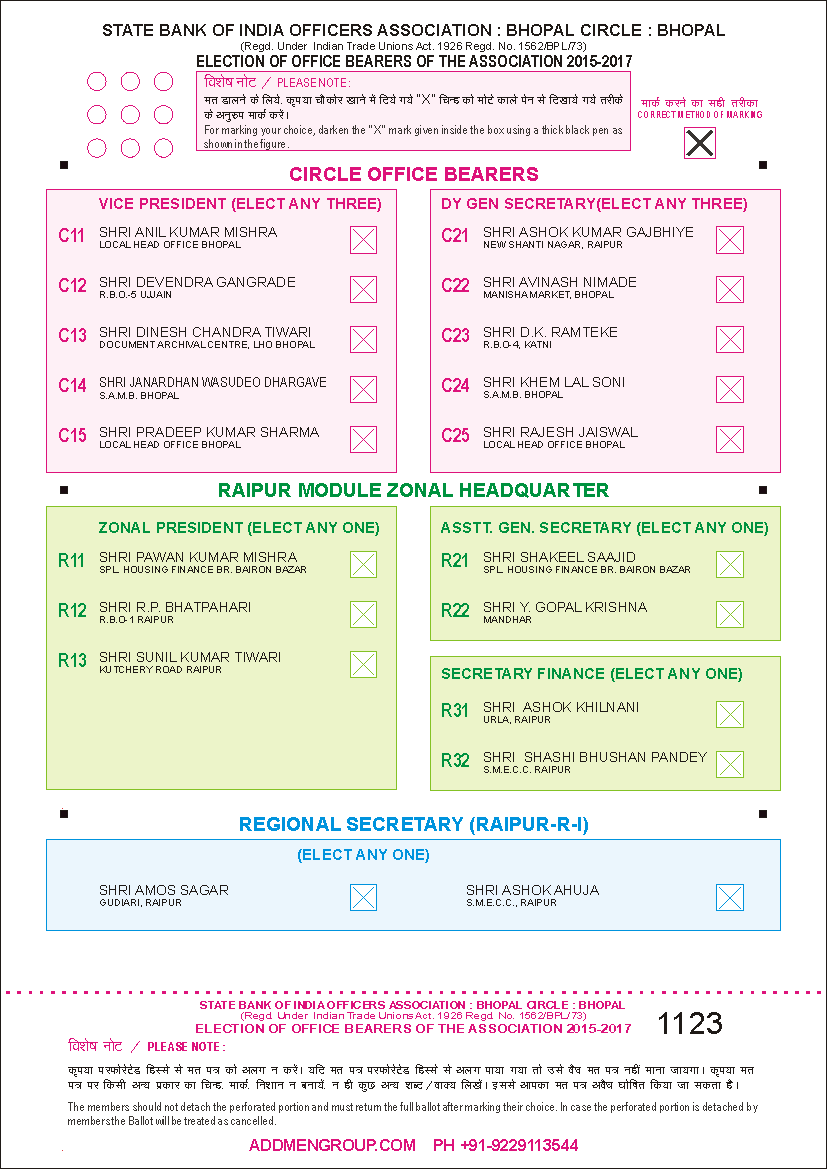 Related Links: