Special Purpose OMR forms
The special purpose OMR forms are, as the name suggests, created for special purposes. OMR sheets are those that have boxes or bubbles for every question. The specialty of the OMR sheets is that when they are scanned, the OMR software can read the marks and accordingly evaluate the sheet. While OMR sheets are commonly used for examinations that ask multiple-options based questions, there are also useful for some special purposes.
The special purpose forms are used as OMR ballot paper, check lists, quality card, process cards, etc. For each of this paper, there would be several options that the user has to pick by darkening the bubbles or boxes. The OMR software also has the ability to detect markings or hand-written text in particular sections. In short, when the paper is scanned, the software recognizes whether a column is filled or not.
Ballot paper: The OMR ballot paper is the most commonly used special purpose OMR form. It is best for conducting organizational elections like administrative bodies, office bearers in trusts, trade unions, etc. The OMR ballot sheet is a great way of having a transparent election as the papers can be stored in case someone questions the reliability of the counting of votes in the future, which cannot be done in case of the electronic voting machine.
The OMR voting sheet provides a blank space against every candidate's name. This blank space is where people have to stamp to cast their votes. Moreover, a single paper can be used to vote for different sections. The best thing about this OMR sheet is that unlike other OMR sheets, even if the ballot papers are folded, they can still be read by the software when scanned.
OMR checklists/process cards: Checklists or process cards are used in process industries where the work involves a lot of processes. For instance, an OMR checklist or process card is useful for a movers and packers company, as they have to check whether each of the steps has been completed in a proper way. A cleaning company can also make use of the OMR checklist.
OMR quality card: OMR quality card is similar to a checklist or process card. This comes to use when the quality of certain product has to be determined. This type of OMR sheet can be used by food manufacturing industries. Apart from this, it is best to determine the quality of jewelry, precious gems and such other things.
These special OMR forms can be customized according to your needs and can make your work more efficient.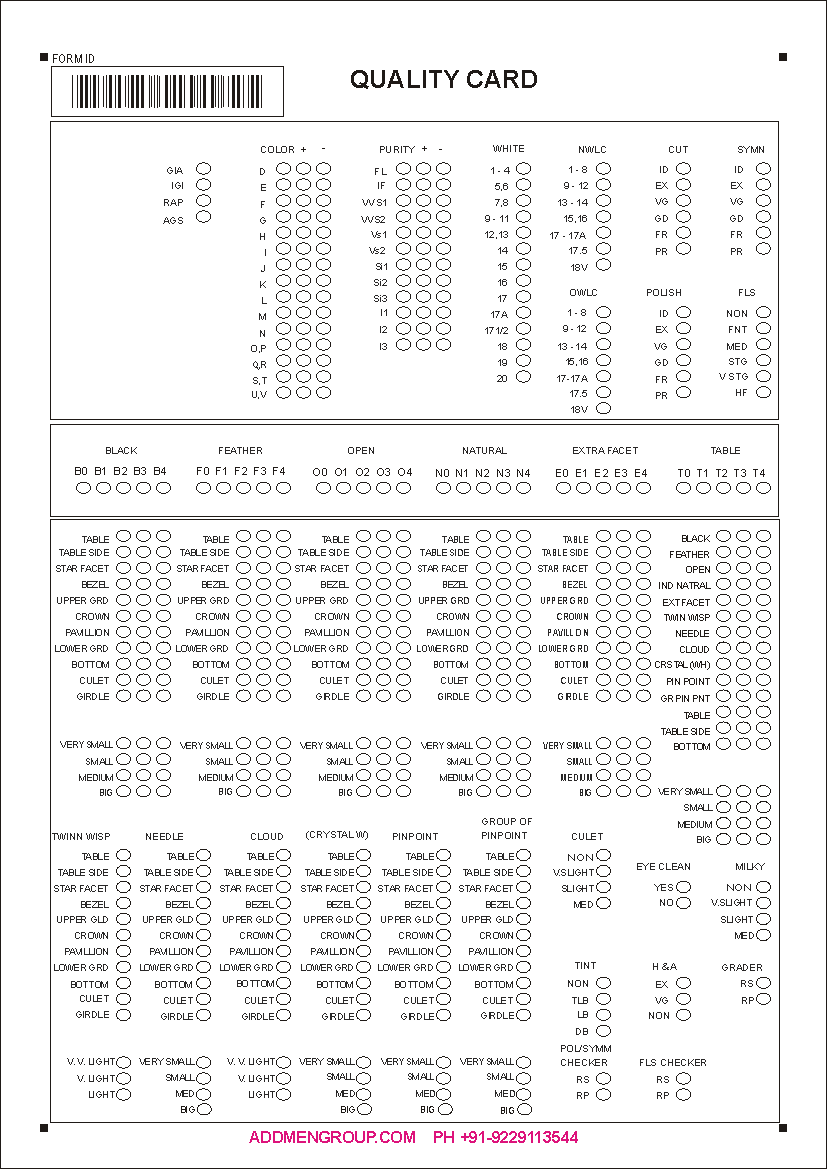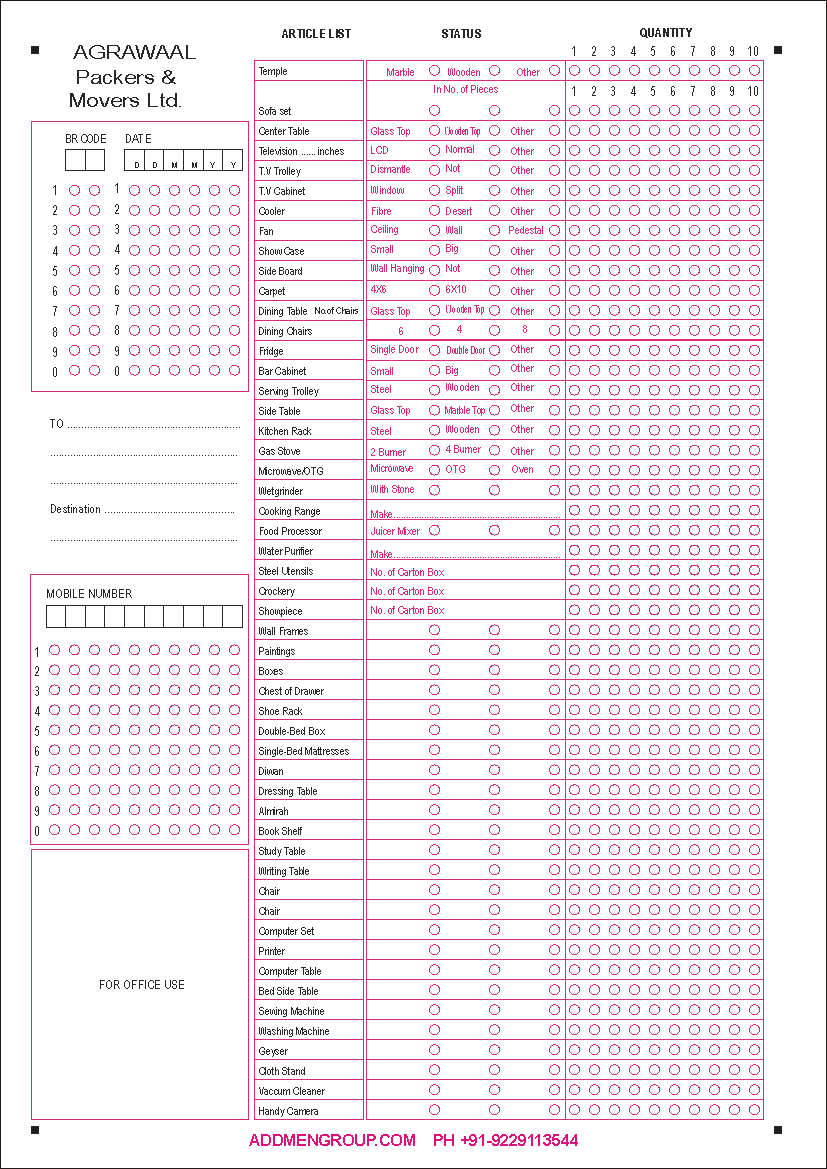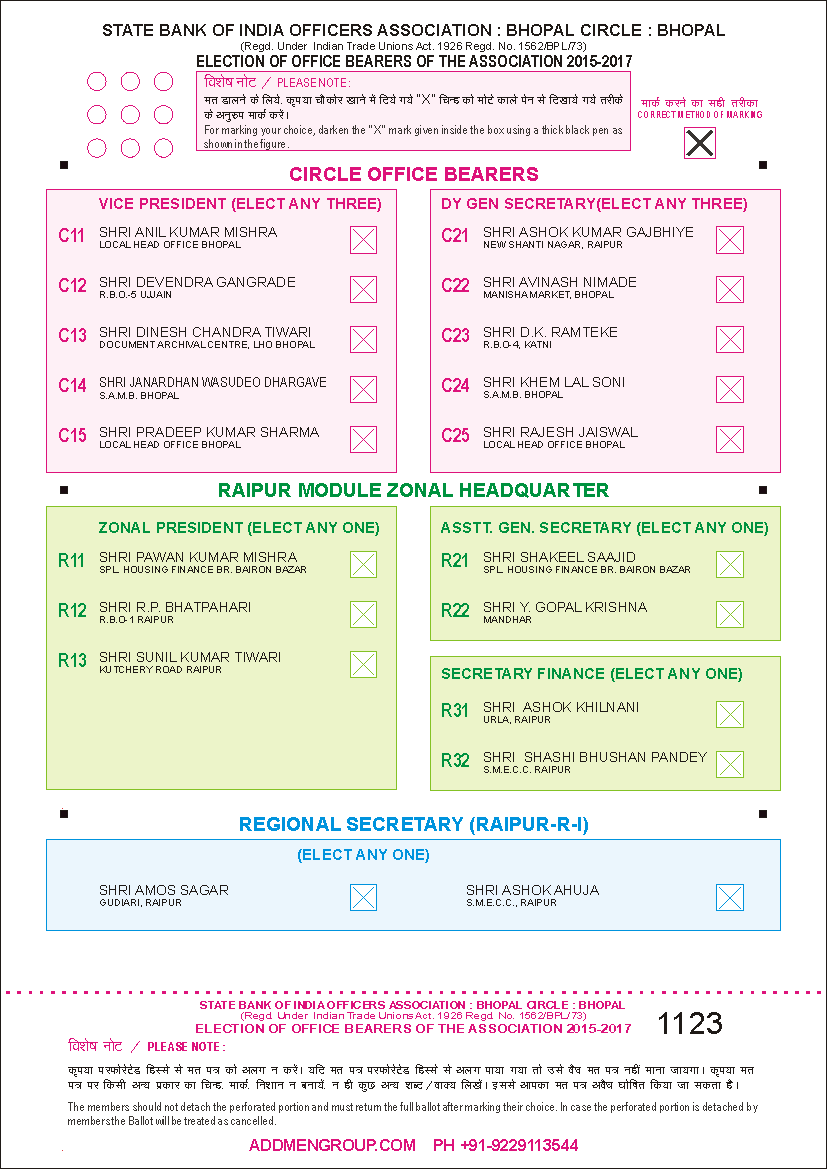 Related Links: