Feedback and Survey Reader Features
Survey and Feedback forms can be designed with convenience using drag-and-drop OMR sheet designer. The survey forms can be single page or even extend upto multiple pages linked together by Barcode or any other pre printed OMR readable parameter.
It is possible to have variable number of choices for each item in the questionnaire. It is also possible to have customized score values for each choice.
Data is available in Excel spreadsheet and many other formats, which can be directly used by Various third party analysis softwares.
Various types of Item Analysis reports are generated with Stacked Bar Graphs.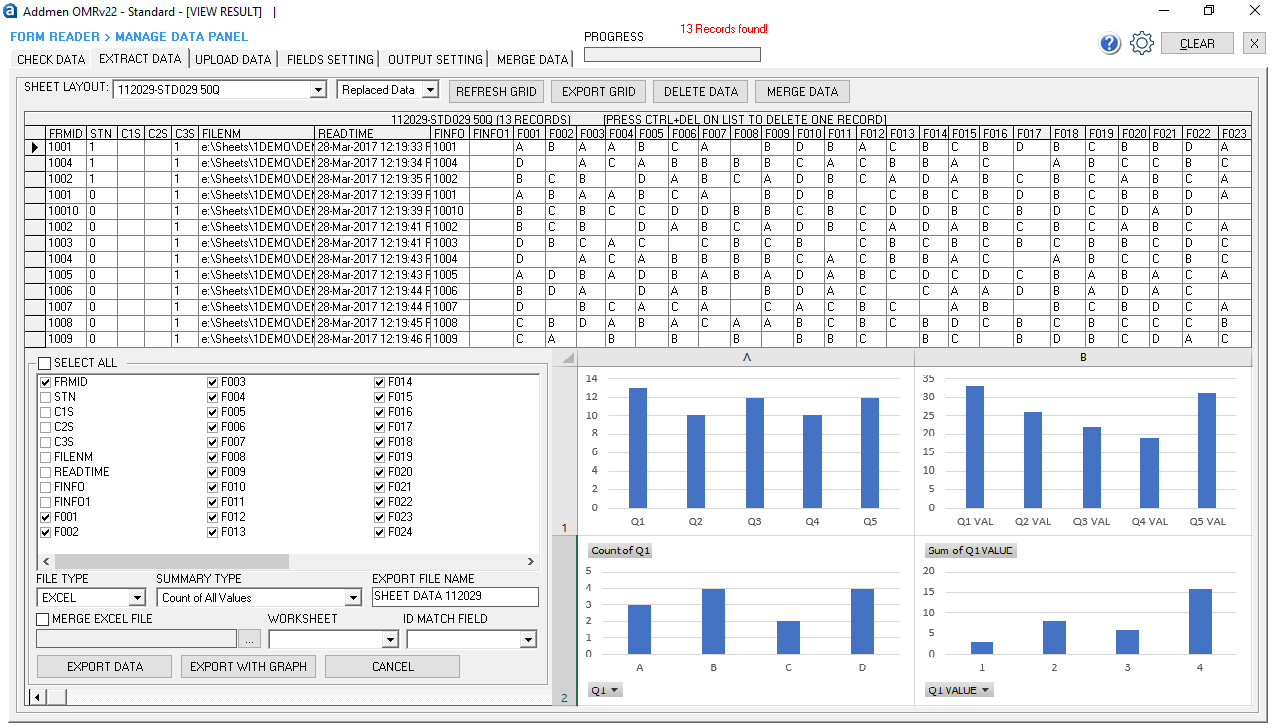 Data-Count & Sum Export in Excel and Many Other Formats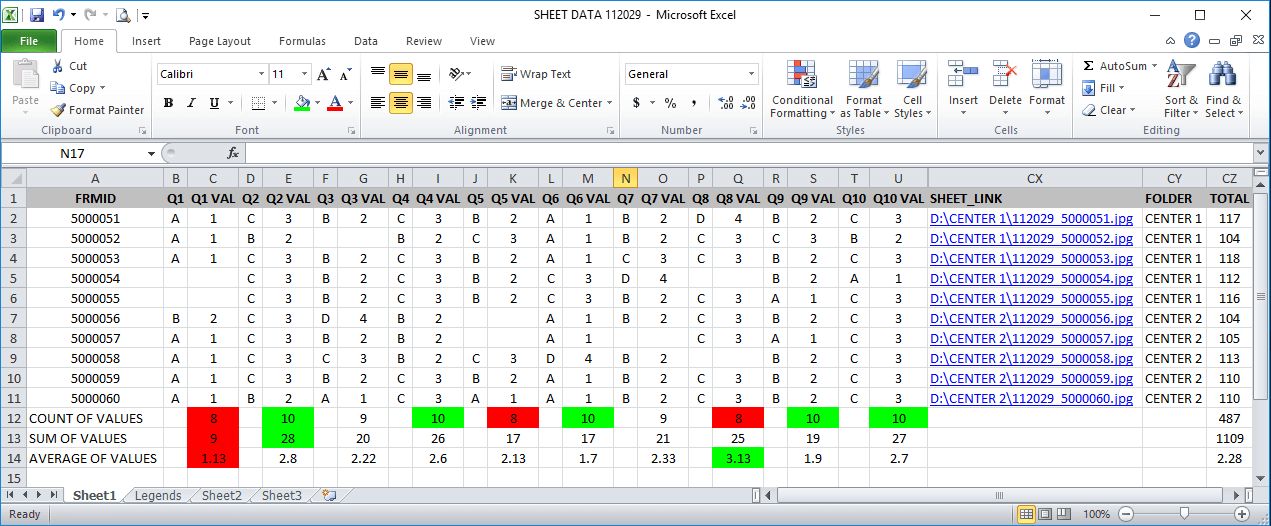 Following Statistical parameters are calculated by the Addmen Software for every Question in the Questionnaire:
Count of Responses for every choice
Average count of Responses for every choice
Percentage of Response for every choice
Mean Score
Median
Variance
Standard Deviation
Range of Scores
Maximum Score
Minimum Score
Percentiles
Summary Statistics
Descriptive Statistics
Difficulty Level
Point Biserial Coefficient
Kuder Ricardsons Coefficient
Fergusion Delta
Alpha Cronbac
Item Discrimination Index
How does OMR Software work for Survey and Analysis
Use the Addmen OMR Software for Survey and Feedback Process
Typical Survey Form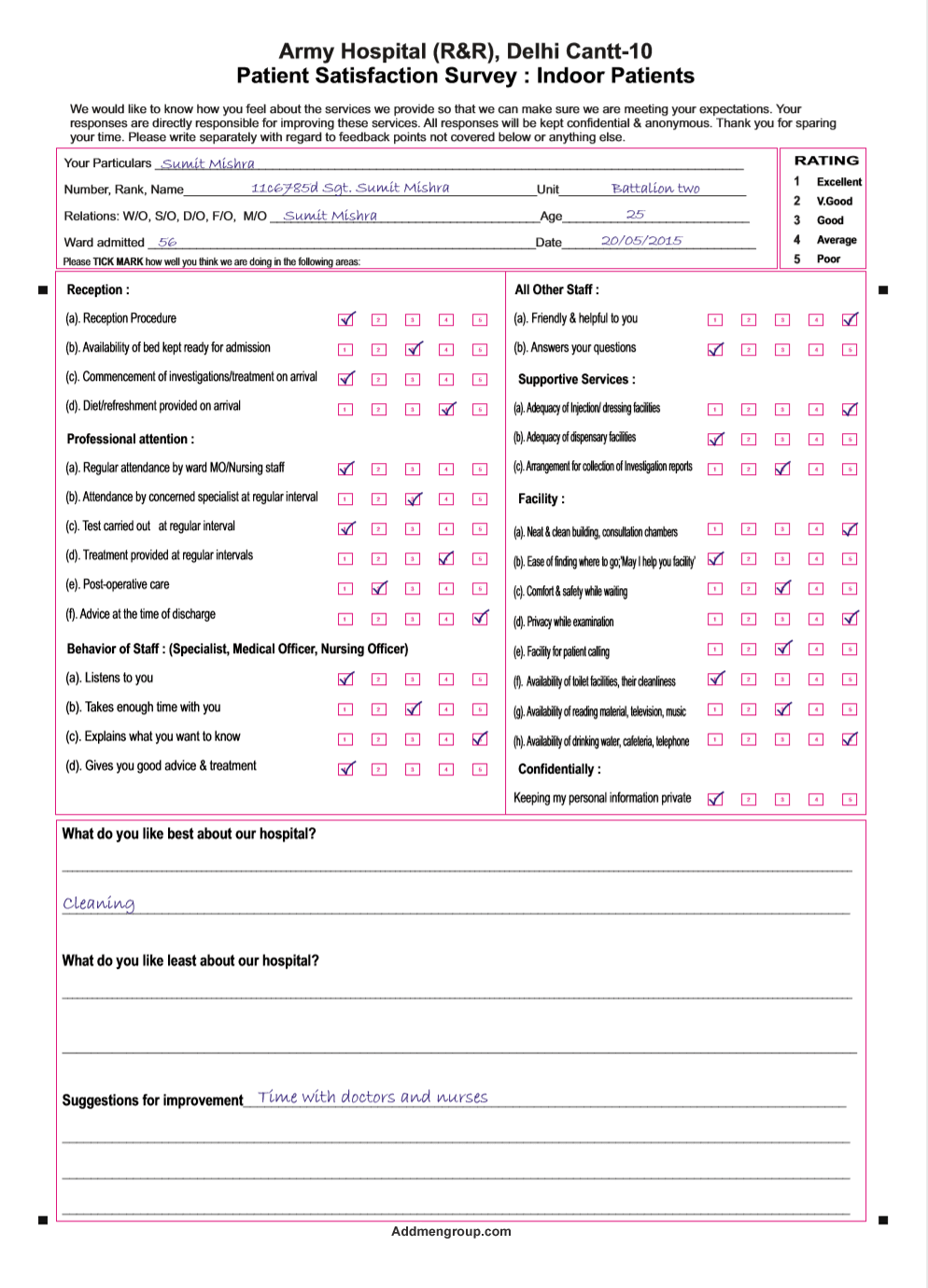 Survey - Item Analysis Report (A3)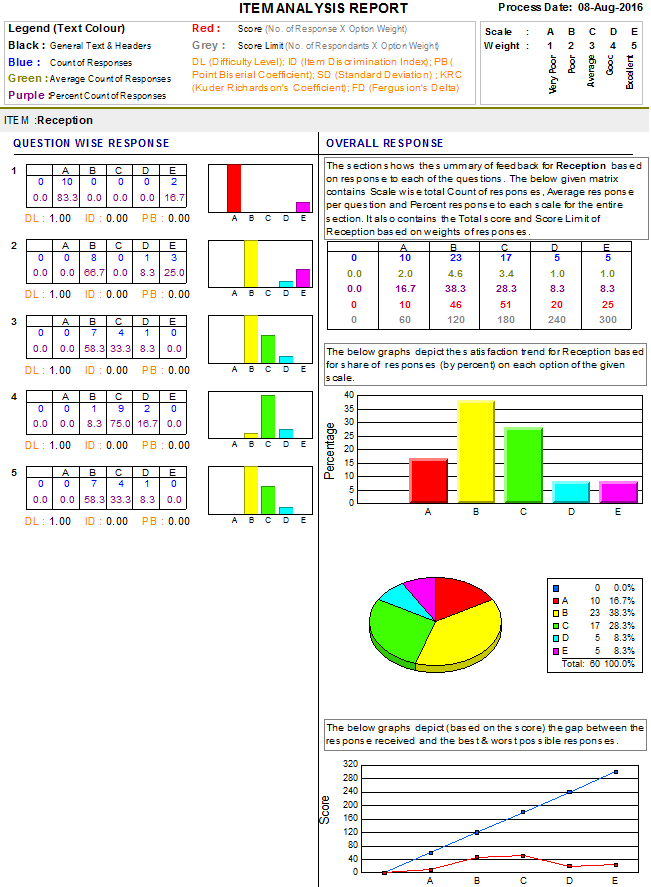 Survey - Item Analysis Report (A3)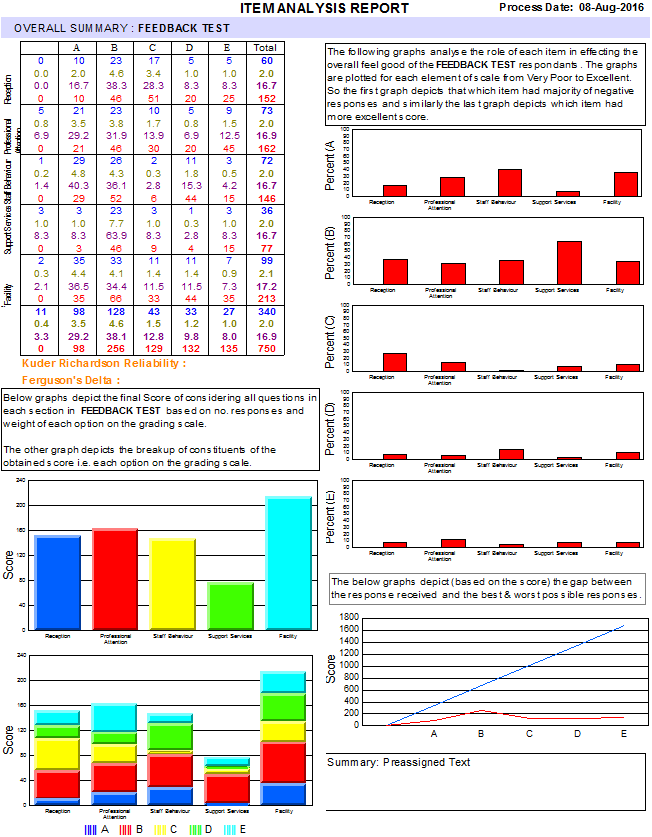 Item Analysis with Stacked Bar Chart (A3)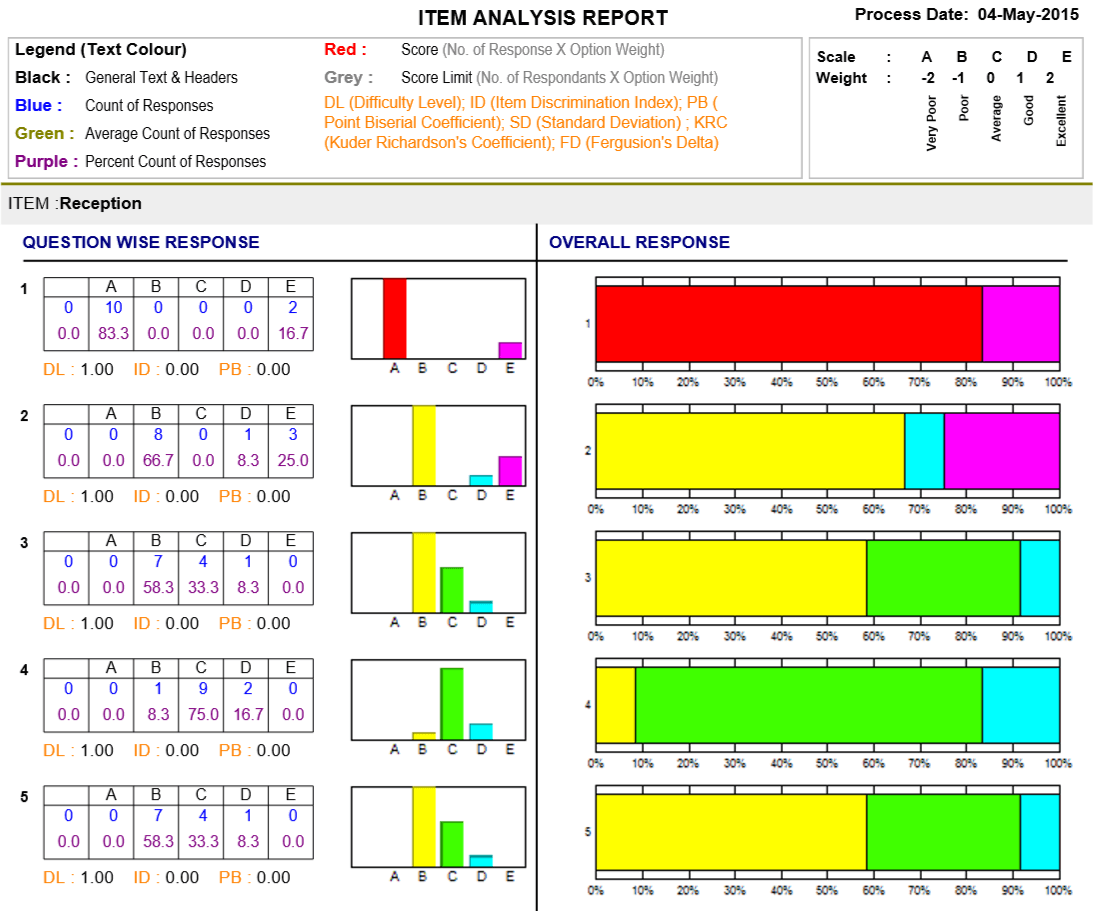 Item Analysis with Stacked Bar Chart (A3)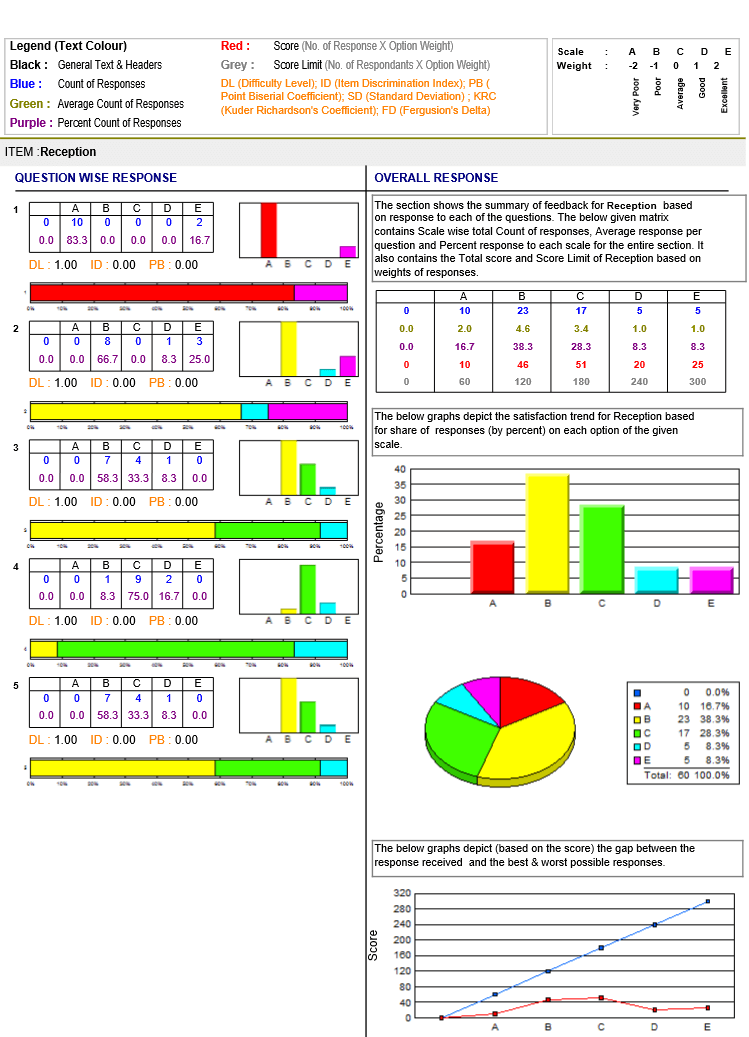 Read more:
Related Links: