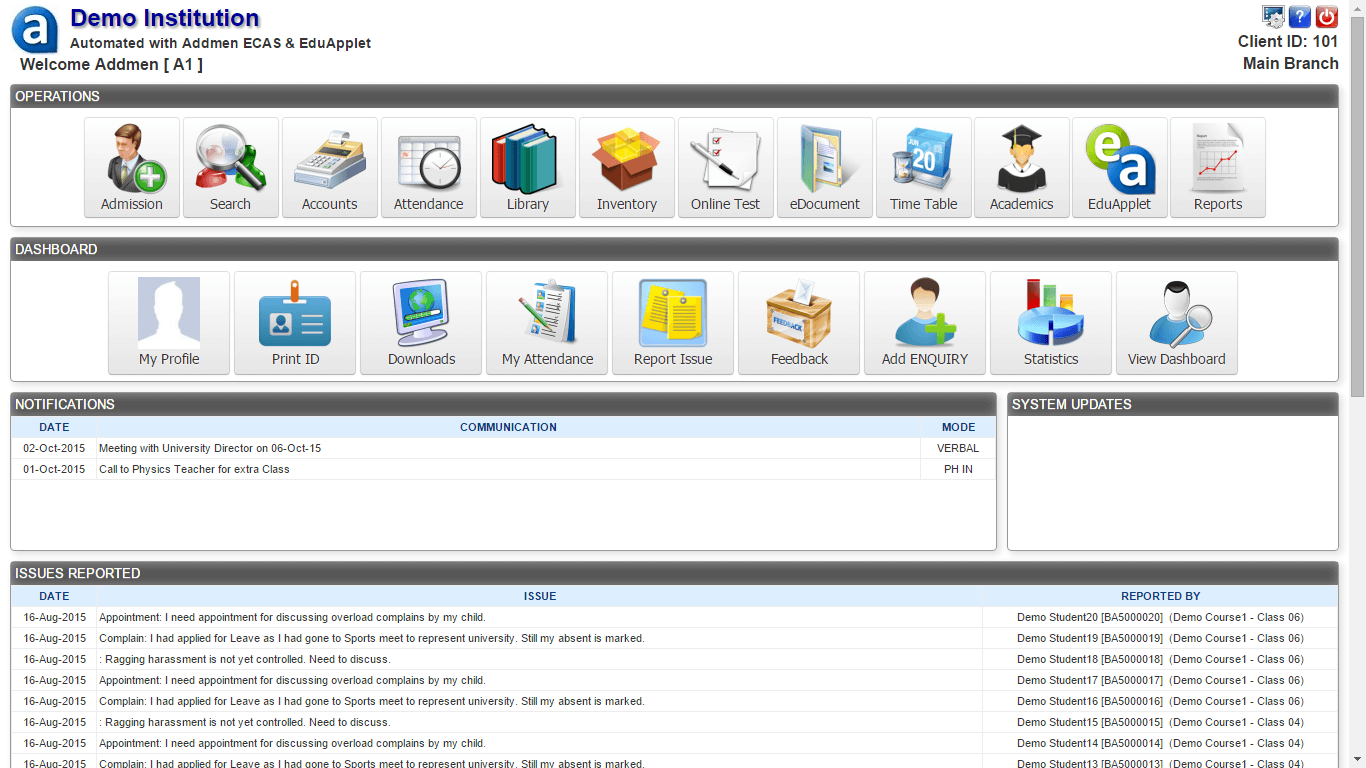 Screen shot of the Administrator interface of the browser version of ECAS.
Our Enhanced Campus Automation System (ECAS) has almost every thing that an institute need to automate. Be it a School, college, University or a coaching institute, ECAS helps in organising at all stages ,starting from the pre admission stage of Business development through enquiry and followup management; registrations through Online Application and managing Admissions and all fronts of Student information, including hostel and transportation; Organising the academics enriched with Online Exam platform, OMR software and the android apps for smartphones and tabs; and the daily needs of general administration covering library management, employee management, stock management and much more.
Enhanced campus automation system from Addmen is one such institute management software which is ready to implement instantly equipped with virtues of versatility and flexibility to act as School Management Software or a College Management Software or a Coaching Management Software.