Data Editing and Safety
Provides enhanced interface for complete data correction with ability to sort as per various issue types like invalid ID, Blank field, Duplicate Values etc. Also displays sheet image for reference while editing.
Screenshot of Post Reading Data Edit Interface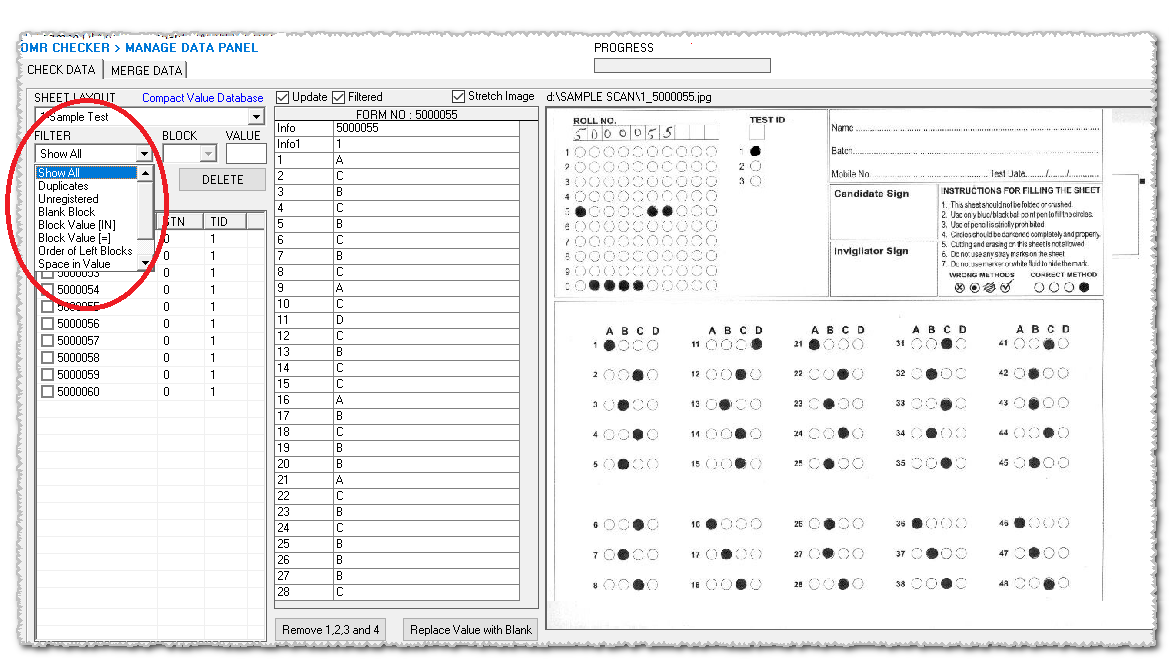 Allows password controlled access to data for editing.
Provision for supervisor password to grant access to specific modules.
Access to editing interface can also be restricted based on specific USB dongle.
Allows editing of error filled data at the time of reading in manual mode only if permitted.
In professional version there is provision to maintain Log in SQL for data editing activity.
SQL database used at backend for efficient processing is also protected by SQL login.
CSV outputs generated in the password enable mode are protected through 128-bit Encryption.
In case of server based OMR integration the data is uploaded on server in encrypted format.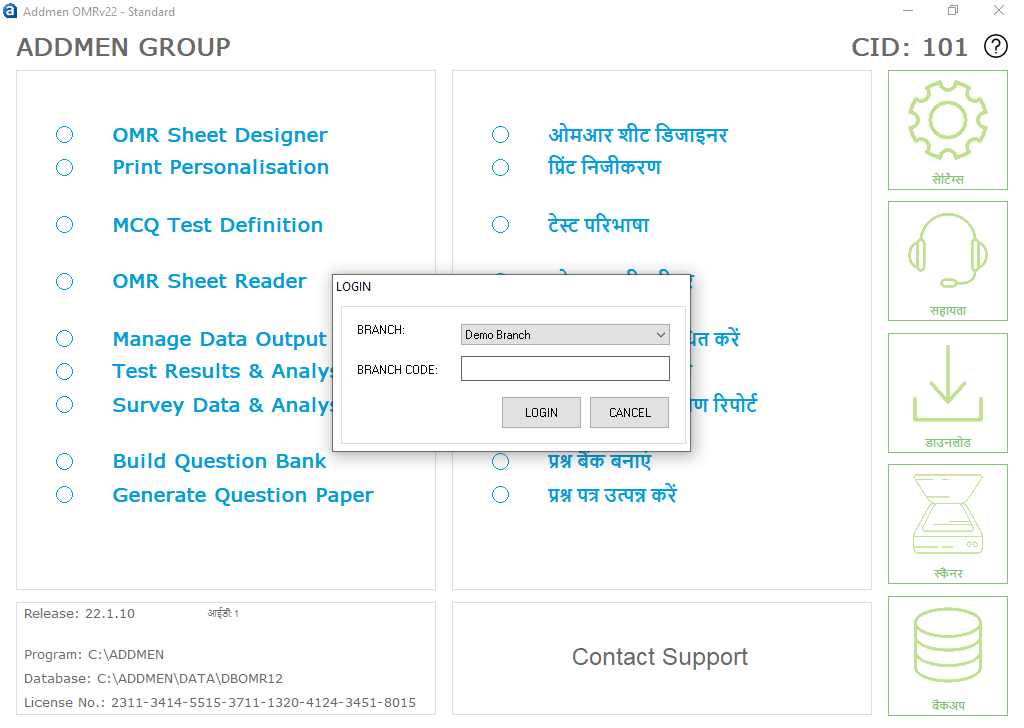 Read more:
Related Links: