Design of Barcode OMR Sheets
Barcodes can be printed using special barcode fonts and Barcoding softwares. Addmen OMR Sheet Design software has inbuilt Variable Data Printing Module for barcode printing. There are different types of barcodes. Some barcodes like code 39 and code 128 etc. can be printed using barcode fonts while some other types like code 2 of 5 and code 3 of 9 have to be printed using barcode generation software. Some barcodes are easy to print and read while other types of barcodes are encrypted and need a special decryption code.
It is always good to print 2 barcodes. On the sheets where the barcode is the only mechanism of identification of where it is a crucial field, then it is suggested that either the same barcode is printed twice or two different barcodes are used on the sheet so that if due to printing mistake or by any chance the default barcode gets disturbed the sheet can be traced using the other barcode. The Addmen OMR Software User Guide explains how to print OMR sheets with Barcode. Download the OMR printing guide to learn more about barcode printing process.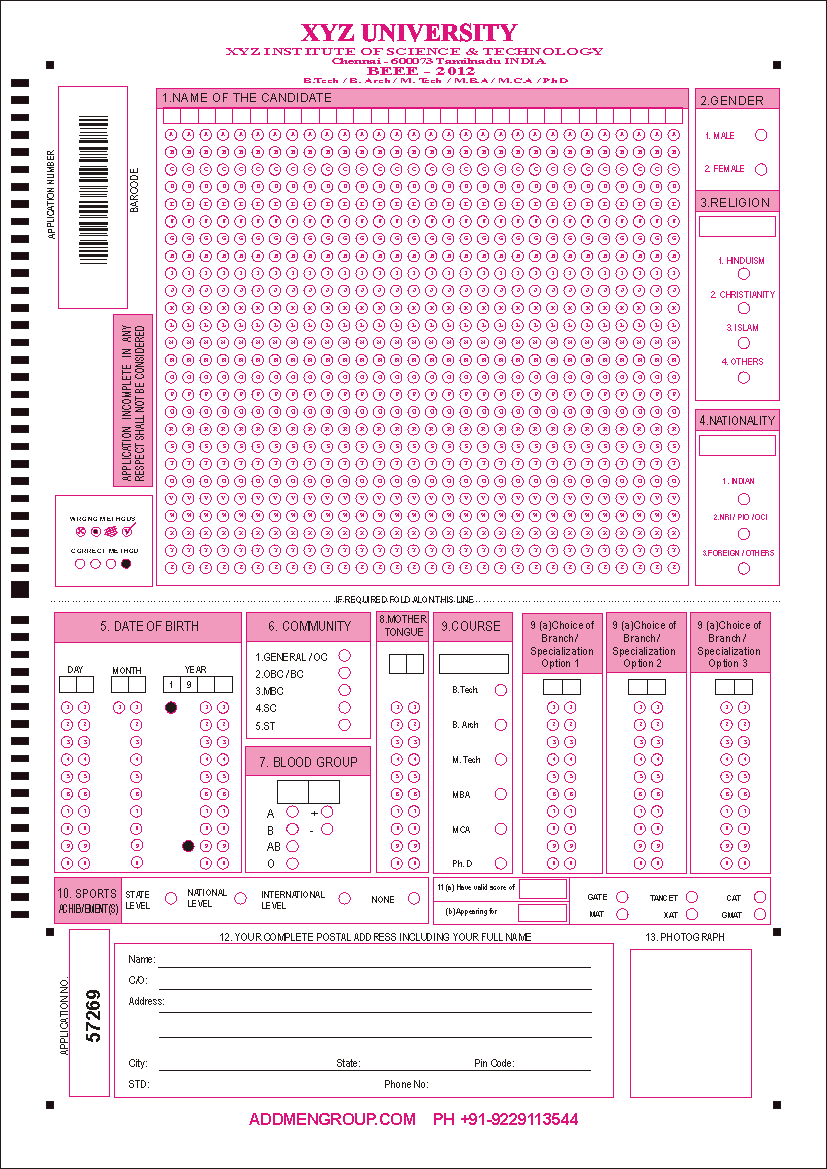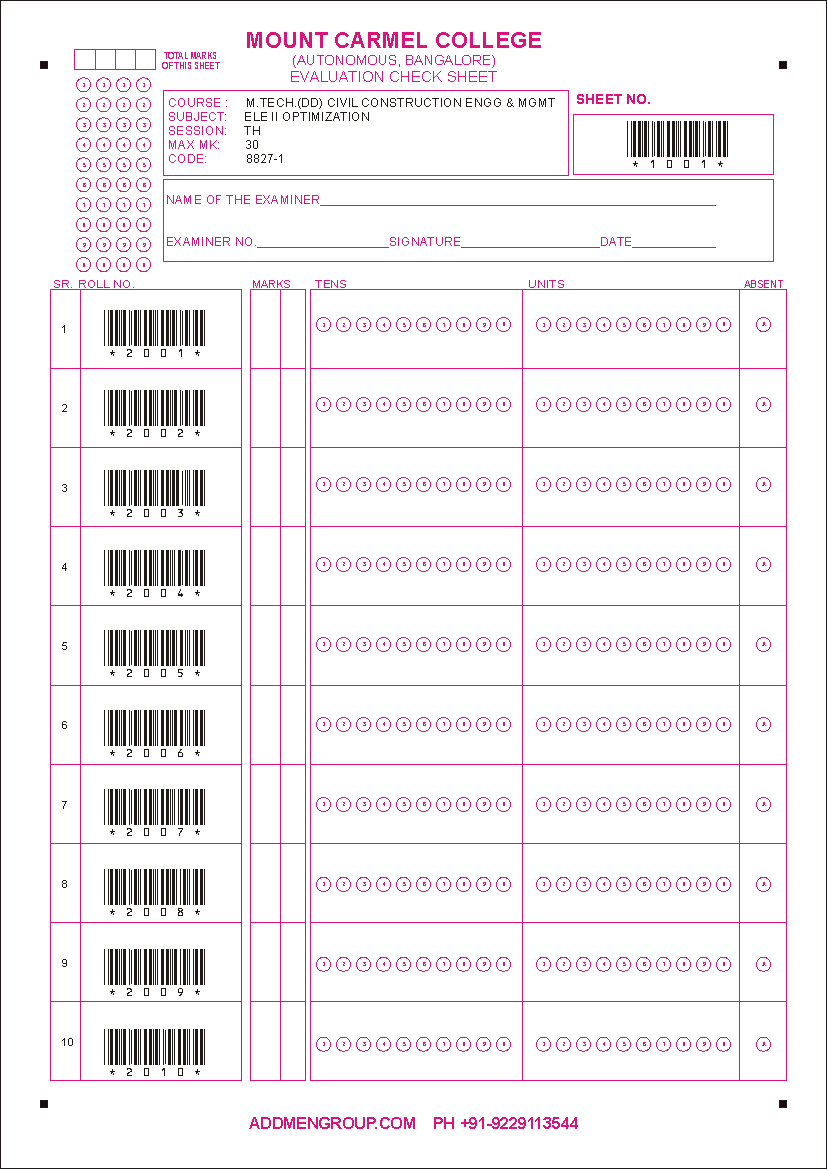 Read more:
Related Links: