Technical Specification For Installing on Your Own Server/Lan
Browser (Server) Version
A Server running on MS Windows server 2008 with MS SQL 2008/2012 shall be required.

The software client/user interface can be run on any current day Internet Browser running on Windows OS. Google Chrome is recommended.

In case you have purchased ECAS and are going to establish your own server, then please install the server according to specifications given below.

Processor: 4 Cores Minimum, 8 Cores recommended beyond 50 concurrent logins

RAM: 16GB Minimum, 32GB optimally recommended

HDD Space: 50GB Minimum (for Installation & Auto Backup) (Separate Drive/Partition Recommended)

Windows 7 / 8 / 8.1 / 2008 / 2008 R2 / 2012 /2012 R2 (32 / 64 bit) (standard or higher edition Recommended)  

SQL Server 2008 / 2008 R2 / 2012 / 2014 ( 32 / 64 bit) (Express / Web / Standard / Enterprise / Datacenter) (standard or higher edition is Recommended )

Configure LAN / Static IP / Domain (for accessing in Lab or Over the Internet)

Configure IIS with .Net Framework 3.5 SP1 or higher

Other provisional arrangements (as and when required)

Latest Version Browser (Google Chrome Recommended)

Windows Installer 3.1 / 4.5

Unzipping Software, Antivirus, PC Cleaner, PDF Reader & Writer

Windows PowerShell 1.0 (if Required)

MS Office Enterprise 2007 (if Required)

Crystal Reports 8.5 (if Required)

Do not change regional (date-time) settings to India. Let it be U.S. (default).
Desktop (PC/LAN) Version
(Applicable for ECAS only. Not applicable for Online Exam)
Following are the requisites for a computer to be able to run ECAS.
Operating System: Any version of Windows (Windows XP, Vista, 7,8)
(if windows XP, it requires Windows Installer 3.1 / 4.5)

Database : MS Access for Standard version

Internet connection for Standard Version.
The PC/LAN version of ECAS Software is a standalone application which installs and runs on the computer as an EXE. It is not a web-based or browser-based software so there is no question of any browser compatibility;
Internet is required only if you want to upload data on sharing server;

LAN/ Network connection for additional Terminal licenses on LAN/Network,

All the terminals must be on same LAN (single gateway).

Base computer shall be used as virtual lock server. It should allow inserting USB dongle.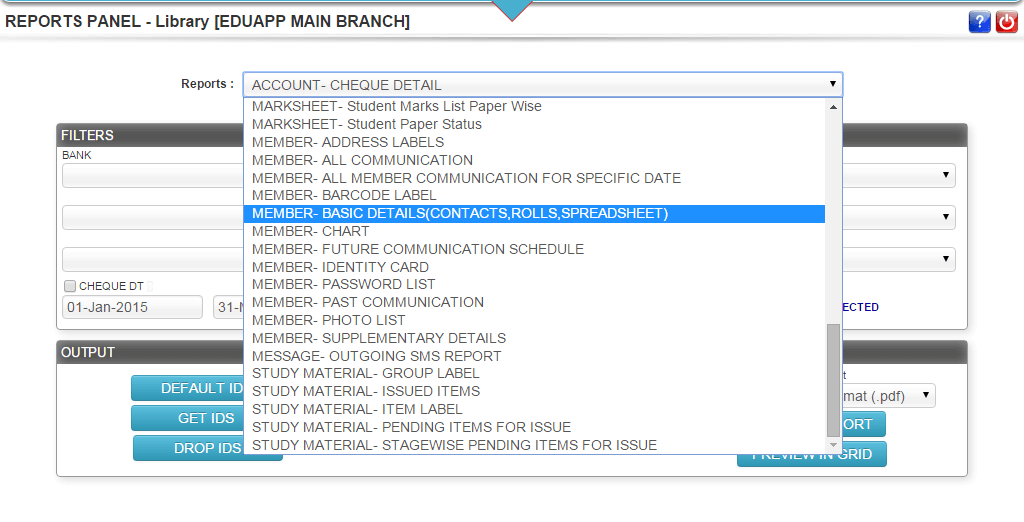 Related Links: