Online Franchisee Management System
Several educational institutions like schools, colleges and coaching classes have branches across the state or country. While each institution is run by an individual or group, but as an owner, you would like to have control over the overall workings of all the branches or franchisees. However, communicating via email can be time consuming here and also not a very good method for getting reliable and consistent information. ECAS would save time in this case. This is a system with which you can manage the administration of all the branches from one place, via the internet.
The Enhanced Campus Automation System or Software helps to automate all the administration processes of an educational institute. It is a browser based application which can be run on various servers.
With the Enhanced Campus Automation Software, you can do everything that comes under administration of an educational institute. Right from the admission procedure to taking Online Exam to declaring the results, each activity can be done with the help of this software.

Through ECAS, you can manage enquiry, follow up and admission. It is also a great tool to store all student related information.

This software also acts as fee management software, library management software, timetable management software, etc. You or the administrators can also upload study material online through this software.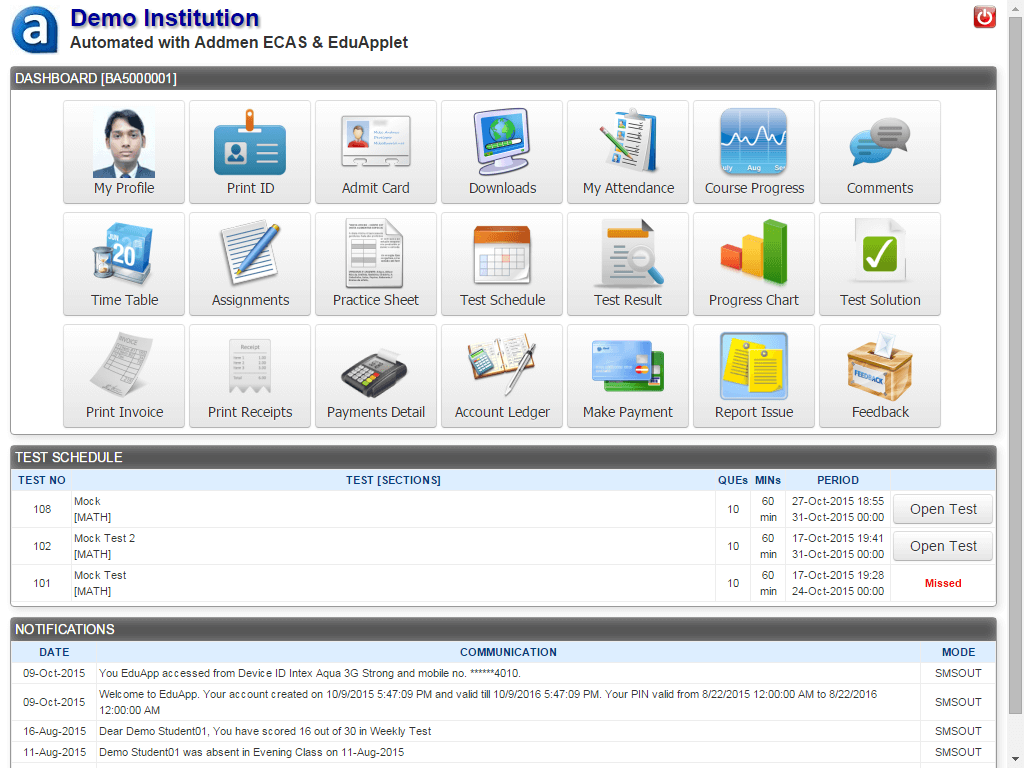 How ECAS helps an Institute to manage its Branches and Franchisees
ECAS has several modules which you can view when you login to the interface. Moreover, you can customize the interface to suit your needs. The software also gives you the permission of limiting access to each user or administrator. In this case, they would be able to see only those modules that they have access to.
While you as a super administrator can control and manage each of the modules of the software for all the branches, you can also make admin and users for every branch.These administrators can create users for their branch.

While you as a super administrator, can oversee the data from all branches, these brach specific Administrators and Users can access the data of only their particular branch.

Thus the software gives you real time control over the institute management process all across your branches and leaves no scope for manipulation or misinformation by the respective centre admins.

Since the ECAS is instantly and seamlessly scalable for any number of new branches, so any new branch or franchise can be tied to the central work process from day one.
Related Links: