Instant Notifications to groups or Individual users for anything and Everything
This feature is a complete replacement of sending written messages, SMS and Emails to students & parents.
No need of handwritten messages in school diary for small children. No complains of SMS or email not received. No botheration of DND & Non-DND compliance in case of SMS. No lag in delivery time.
Since it does not cost the institute, thus the potential of Institute Management System (ECAS) can be put to maximum use by sending notifications for every relevant information like Welcome messages, User login passwords, Fee dues reminders, Attendance message to present /absent candidates, In-time/out-time based Attendance notifications, Library notifications about availability of books, Class Schedule changes, Test, Events or any other announcements.
Many types of notifications are auto generated in the system and many can be lodged by the administrator.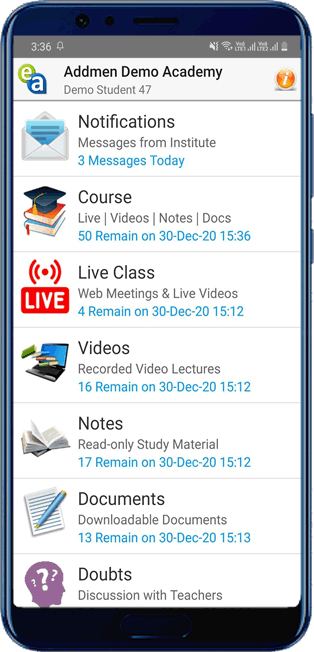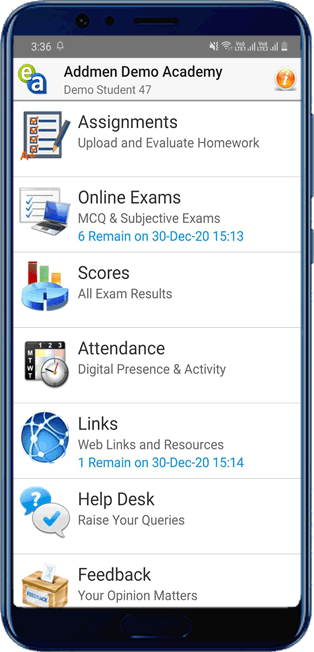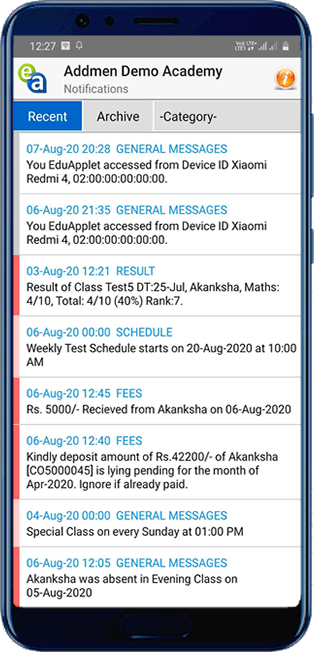 Learning Management System Modules